Thank you, all the healthcare workers! MEdiCloud is here to give a leg up
2021-06-03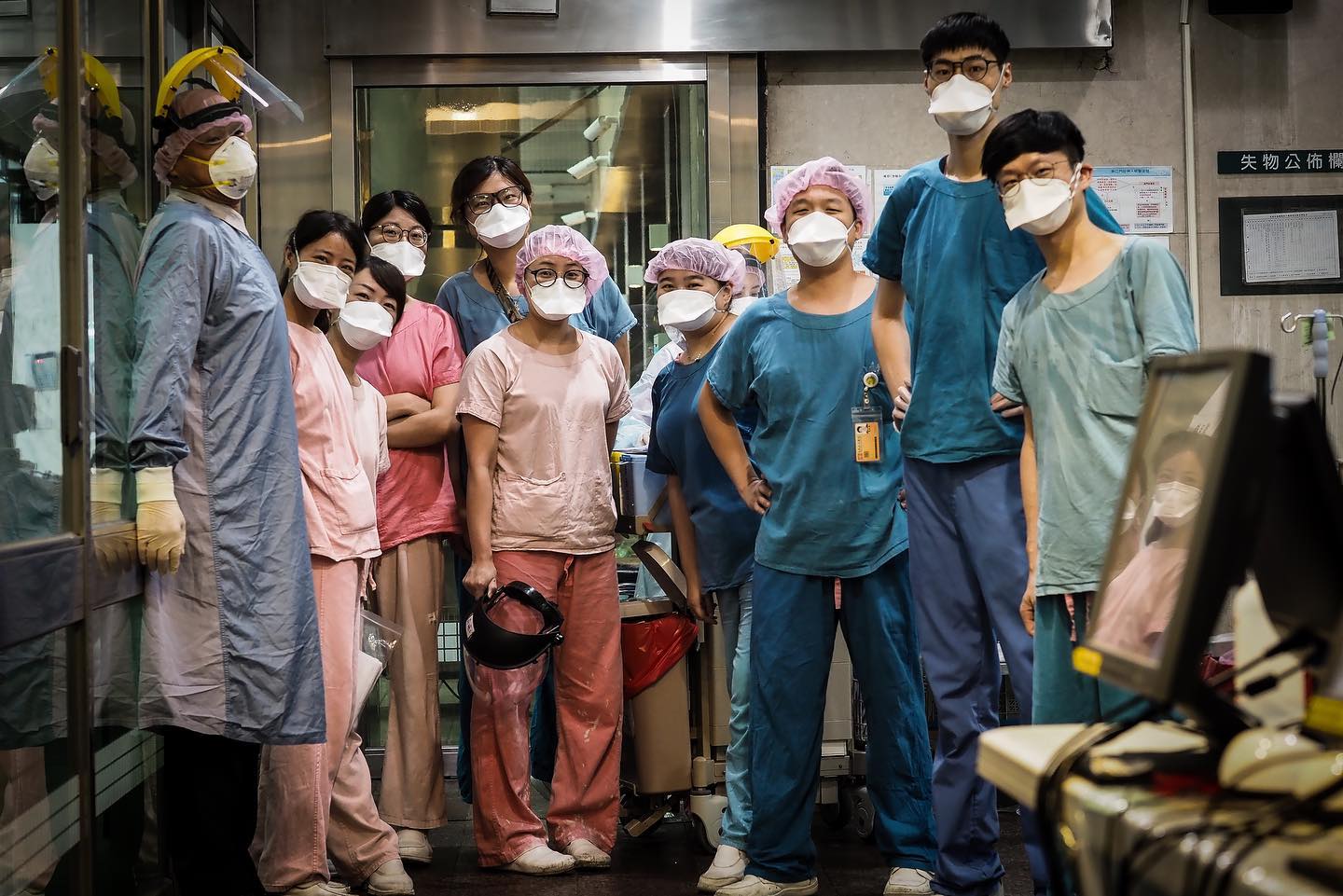 I'm 毓安, who got the registered nurse certification in 2011. After retiring from military service, I immediately went to work at Chang-Geng Memorial Hospital, Linkou. I still remember when I was interviewing, 阿長 asked me which department I preferred to work at, I ansewer that I wanted to work at emergency room(ER) without a doubt. Here is the beginning of my ER life.
In the days at ER, I see people pass away, I see the ugliest side of humanity, and I see the workplace violence in ER. Nevertheless, I also see the warmth of people. Now, the pandemic is very severe, for every healthcare worker, they feel stressed since they are not only afraid that they may be infected but they may spread the virus to their family in the meanwhile.
Under heavy pressure and the shortage of manpower, these healthcare workers directly fight against COVID-19. They protect every Taiwanese, and hope that Taiwan can successfully defeat the virus, back to the life without pandemic.
In present, all the nursing schools in Taiwan are seriously influenced by COVID-19 in every aspect. Students can't work in the hospitals as interns. Without the internship, they can hardly get the practical experiences. For schools and students, students may delay graduation and the certification exams. On the other hand, for hospitals, it puts off the time of replenishing manpower.
Because students can't intern in hospitals, teachers and directors of every section racks their brains to find the alternatives to internship. Unfortunately, intern experiences are hard to replace. Being interns make students turn the knowledge from books into pratical applications. Learning by doing, which is an effective learning way that schools aren't able to teach.
As far as I know, nowadays, with the development of technology, VR medical care situated lesson plan can help students learn the techniques. What's more, the contents of lesson plans include total care and how to deal with unusual incidents. VR medical care situated lesson plan can completely show similar clinical circumstances such as communucation with patients, evaluation, drug administration, carrying out medical techniques, health education, emergency, complaints from patients' family and so on. By doing so, students can study via VR. With test results shown immediately, students can discuss with their teachers in a convenient way. Therefore, it is really a great alternative to intern.
In addition to reaching out to frontline healthcare workers, we do hope to cultivate students at nursing schools, and make them familiar with clinical medicine as soon as possible. It may help reduce the burden of frontline healthcare workers.
We appreciate all the health care workers! MEdiCloud is always behind you!
Hang in there, Taiwan!
P.S. Photo was captured by 戴英哲
---
---